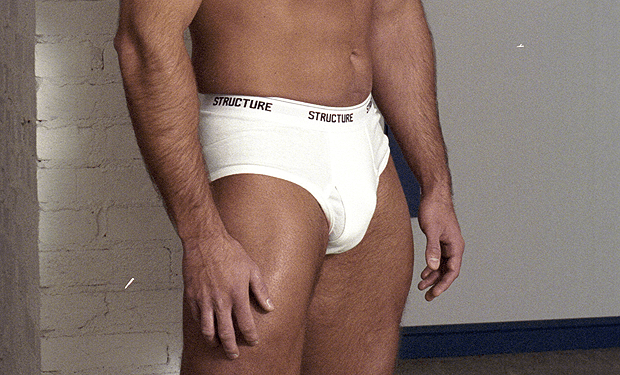 Preparing for Your Underwear Model Photo Session
Shawn Petrovich of Totally Ripped photography has photographed many males for underwear style photography. He explains the following...
Preparing for Your Underwear Photo Shoot
Preparing for an underwear modeling photo shoot can be difficult. If you read the underwear model requirements, you will see the tremendous physcal condition an underwear model must acheive. Your professional photo shoot is your moment to shine. It is also a challenging time to look your best on film.
Totally Ripped photographers have years of experience at making male abs and muscles look their best on film, but Petrovich says you need to do your part also. He says it's important to follow preparation instructions given to you by your photographer, which include cutting weight for 2 weeks prior to your shoot, and obtaining 8 hours sleep the night before your shoot. He says diet is important and has models follow this Underwear Model Diet.
You'll lift weights intensely for weeks prior to your shoot. Petrovich suggests this Underwear Model Workout Plan, which builds muscle while keeping your body lean.
Ready to start in Underwear Modeling?
To start on the road to becoming an underwear model, read become an underwear model.
Comments